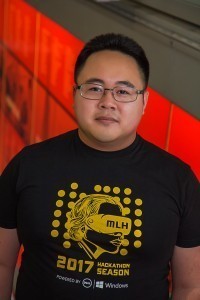 Kenny Hong
MSc Student

External Website ↗
Advisor: Pourang Irani, Dr. Jayanne English

Research Areas: Data Visualization

About
I'm a M.Sc graduate student under Dr. Pourang Irani and co-supervised by Dr. Jayanne English. When I'm not learning and working on projects, you can find me singing in a choir.
Projects
Publications
Hong K, Sakamoto Y, Irani P. The Use of Head-Worn Augmented Reality Displays in Health Communications. Stud Health Technol Inform. 2019;257 163-169. PMID: 30741190.
Elaheh Sanoubari, Denise Y. Geiskkovitch, Diljot S. Garcha, Shahed A. Sabab, Kenny Hong, James E. Young, Andrea Bunt, Pourang Irani, "Subliminal Priming in Human-Agent Interaction: Can Agents Use Single-Frame Visuals in Video Feeds to Shape User Perceptions?" , In Proceedings of the 6th ACM International Conference on Human-Agent Interaction (HAI '18). 2018.