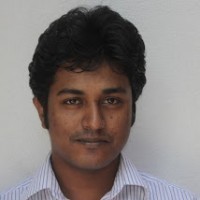 Adnan Alam Khan
Alumni
Advisor: Andrea Bunt


Projects
Publications
S. A. Sabab, A. Khan, P. K. Chilana, J. McGrenere and A. Bunt, "An Automated Approach to Assessing an Application Tutorial's Difficulty," 2020 IEEE Symposium on Visual Languages and Human-Centric Computing (VL/HCC), Dunedin, New Zealand, 2020, pp. 1-10, doi: 10.1109/VL/HCC50065.2020.9127271.
Khan, M. A. A., Dziubak, V., & Bunt, A. (2015, March). Exploring personalized command recommendations based on information found in Web documentation. In Proceedings of the 20th International Conference on Intelligent User Interfaces (pp. 225-235). ACM.
Md Adnan Alam Khan. QFRecs - Recommending Features in Feature-Rich Software based on Web Documentation. M.Sc. Thesis (2015). University of Manitoba, Canada.