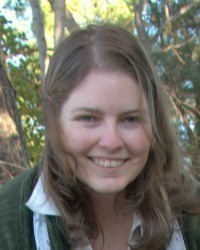 Robbie Melvin
Alumni
Email: melvin [at] cc.umanitoba.ca
Twitter: http://twitter.com/robbiemelvin

External Website ↗
Advisor: Andrea Bunt

Research Areas: Computing and communications in rural and remote environments, Access to Digital Infrastructure, New Media / Social Media accessibility and suitability

About
Experience:
Software and web development, Team leadership, Business Analysis, User Interface Design, User Experience Rep, Technical Writing, Computer Science Instruction.
Projects
Publications
Roberta M. Melvin, Andrea Bunt, Erick Odour and Carman Neustaedter (2015). The Effect of Signal Expense and Dependability on Family Communication in Rural and Northern Canada. Proceedings of the ACM Conference on Human Factors in Computing Systems (CHI 2015), 717-726
Melvin, R., Investigating Connectivity Challenges and Available Mitigation for Communication in Rural and Remote Environments, Master's Thesis, 2014, University of Manitoba
Melvin, R. and Bunt, A. (2012) Designed for Work, but not from Here: Rural and Remote Perspectives on Networked Technology, Proceedings of ACM Conference on Designing Interactive Systems (DIS 2012), pp. 176-185.
Roberta Melvin and Andrea Bunt. 2011. Effects of Reduced Connectivity in Rural and Remote Communities. In Workshop on Everyday Practice and Sustainable HCI: Understanding and Learning from Cultures of (Un)Sustainability (CHI 2011), Vancouver, Canada.