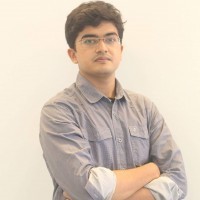 Shahed Anzarus Sabab
Alumni
Advisor: Andrea Bunt


Projects
Publications
S. A. Sabab, A. Khan, P. K. Chilana, J. McGrenere and A. Bunt, "An Automated Approach to Assessing an Application Tutorial's Difficulty," 2020 IEEE Symposium on Visual Languages and Human-Centric Computing (VL/HCC), Dunedin, New Zealand, 2020, pp. 1-10, doi: 10.1109/VL/HCC50065.2020.9127271.
Shahed Anzarus Sabab. An Investigation on Automatically Assessing an Application Tutorial's Difficulty. M.Sc. Thesis (2019). University of Manitoba, Canada.
Elaheh Sanoubari, Denise Y. Geiskkovitch, Diljot S. Garcha, Shahed A. Sabab, Kenny Hong, James E. Young, Andrea Bunt, Pourang Irani, "Subliminal Priming in Human-Agent Interaction: Can Agents Use Single-Frame Visuals in Video Feeds to Shape User Perceptions?" , In Proceedings of the 6th ACM International Conference on Human-Agent Interaction (HAI '18). 2018.