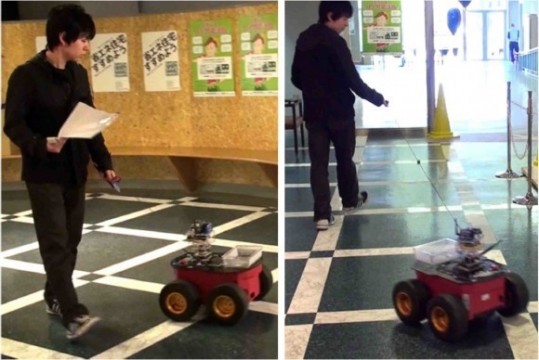 How to Walk a Robot (2011)
A Dog-Leash Human-Robot Interface
Human-robot interaction (HRI) tasks in everyday environments will require people to direct or lead a robot as they walk in close proximity to it. Tasks that exemplify this interaction include a robotic porter, carrying heavy suitcases, or a robot carrying groceries. As many users may not be robotics experts, we argue that such interaction schemes must be accessible, easy to use and understand. In this paper, we present a dog-leash interface that enables a person to lead a robot simply by holding the leash, following a dog-leash interaction metaphor. We introduce variants on dog-leash robotic interaction, present our original interface implementation, and detail our formal qualitative evaluation, exploring how users perceive and accept the dog leash robotic interaction.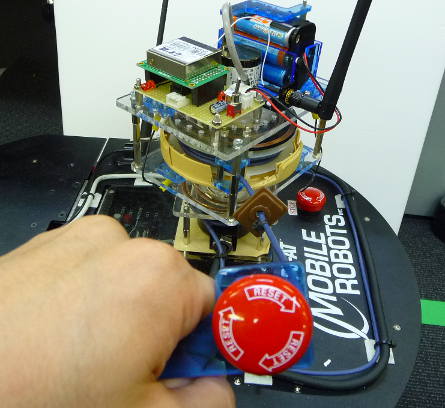 Project Publications
Self Published, University of Manitoba Technical report. Number forthcoming.
James E. Young, Youichi Kamiyama, Juliane Reichenbach, Takeo Igarashi, and Ehud Sharlin. How to Walk A Robot: A Dog-Leash Human-Robot Interface. In proceedings of the IEEE International Workshop on Robot and Human Interactive Communication, 2011, RO-MAN 2011, Altanta, US, July 31-Aug 3, 2011. IEEE
Collaborators

As well as: Takeo Igarashi, Ehud Sharlin, Youichi Kamiyama, and Juliane Reichenbach