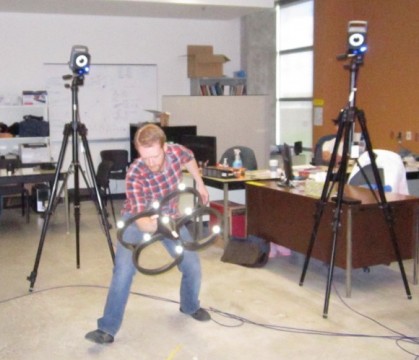 Affective Flying-Robot Motions via the Laban Effort System (2013)
In this project, we leverage locomotion paths of a flying robot as a communcation channel and adapt the Laban Effort System, a standard method for interpreting human motion commonly used in the performing arts, to develop a design tool-a set of guidelines-that can be leveraged by HRI designers to author affective locomotion paths for flying robots.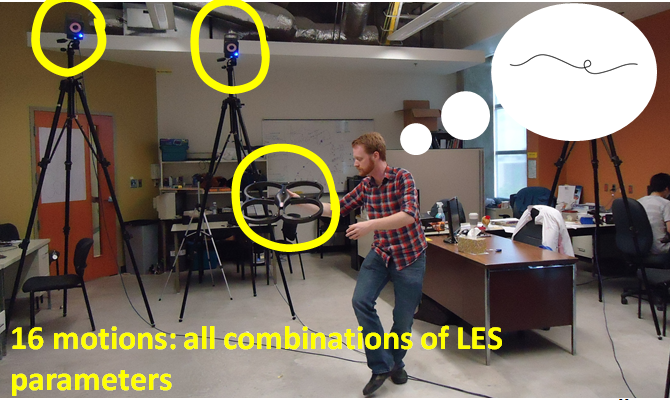 A Laban trained artist authoring quadrotor motions by demonstating within a motion-capture tracked space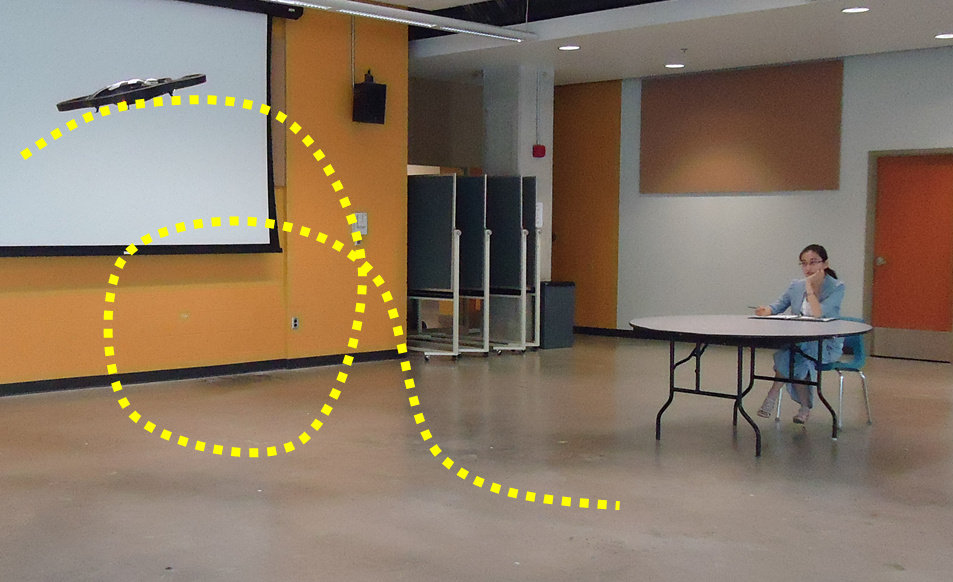 A participant watches a quadrotor moving around with an expressive locomotion path designed using the Laban Effort System
Project Publications
Megha Sharma. Adapting the Laban Effort System to Design Affect-Communicating Locomotion Path for a Flying Robot. M.Sc. Thesis (2013). University of Manitoba, Canada.
Megha Sharma, Dale Hildebrandt, Gem Newman, James E. Young, and Rasit Eskicioglu. 2013. Communicating affect via flight path: exploring use of the laban effort system for designing affective locomotion paths. In Proceedings of the 8th ACM/IEEE international conference on Human-robot interaction (HRI '13). IEEE Press, Piscataway, NJ, USA, 293-300. best paper nomination
Collaborators
As well as: Rasit Eskicioglu